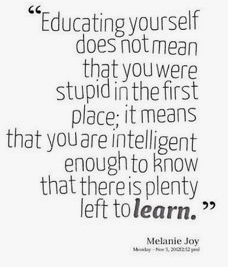 This year our school has been on a journey.  We, as educators, know that we have much to learn.  We went to school to learn the ways of pedagogy (a fancy word that means teaching), how to deliver a lesson, how to manage a classroom, and how to hold the interest of an 8 year old.  We aren't all scientists, doctors, mathematicians, and personal trainers.  In fact, none of us are any of those professions.  So, we have much to learn.
This year our professional development focus has been on the brain; specifically, how the brain of a child under stress functions.  It is fascinating, and damning all at the same time.  You see, researchers are learning that children who arrive at school from a stressful situation literally can't learn.  Their brain is in fight or flight mode.  Ever come across a bear while hiking?  And then try to answer an algebra problem while he's chasing you down?  NO.  This is what stress does to a child's brain, too.  It seems crazy to even have that expectation.  And yet, when a child shows up to school stressed out, this is exactly what we're expecting them to do.
So, what do we do about it?  The answer has many parts.  As a parent, your job is to create a home environment that is safe.  Even if stress is present (because, how can it not be?), your response to the stress and how you interact with your children at home is paramount in how their brain functions at school.  If you have a fight before school, connect with your child in a meaningful and gentle way before you drop them off.  If they are in a fight with a friend, provide them space to talk and express their emotions.  Hug them.  Read them a story.  Draw them a warm bath and make a cup of hot tea.  Respond to problems rather than reacting to them.  Remember, the same sorts of things that help you relieve stress help your kiddos too.
And our job, as educators, is to help everyone switch on their "learning brain." We can walk them through Brain Gym activities and teach them the Zones of Regulation.  We get them to do "hookups" and practice mindfulness techniques.  We have a safe room where students can go to take a minute if they need to gain composure or talk with someone in confidence.  And we can teach them skills like curiosity, grit, and resourcefulness.
These are the things we've been learning as a staff this year.  I'm convinced that teaching in this way, focusing on these non-cognitive skills (sorry for the jargon…grit, perseverance, resourcefulness, etc.), is a key factor in seeing improvement in academics and long-term success in life.  If you want to learn more, there is a great book I can recommend that is fairly user-friendly.
I'm excited to be learning these things and I'm excited about the implications they will have for our students over the years.  As we continue to learn and grow as educators, we will see the fruit of our learning multiply through student success!