At NCCS we recognize the need for safety in the face of the COVID-19 pandemic.  We are following Ministry guidelines to ensure that your child's return to school is as safe as possible.  As new information becomes available, we will update our practices and inform you every step of the way.  Thank you for continuing to choose NCCS as your school family during this trying time.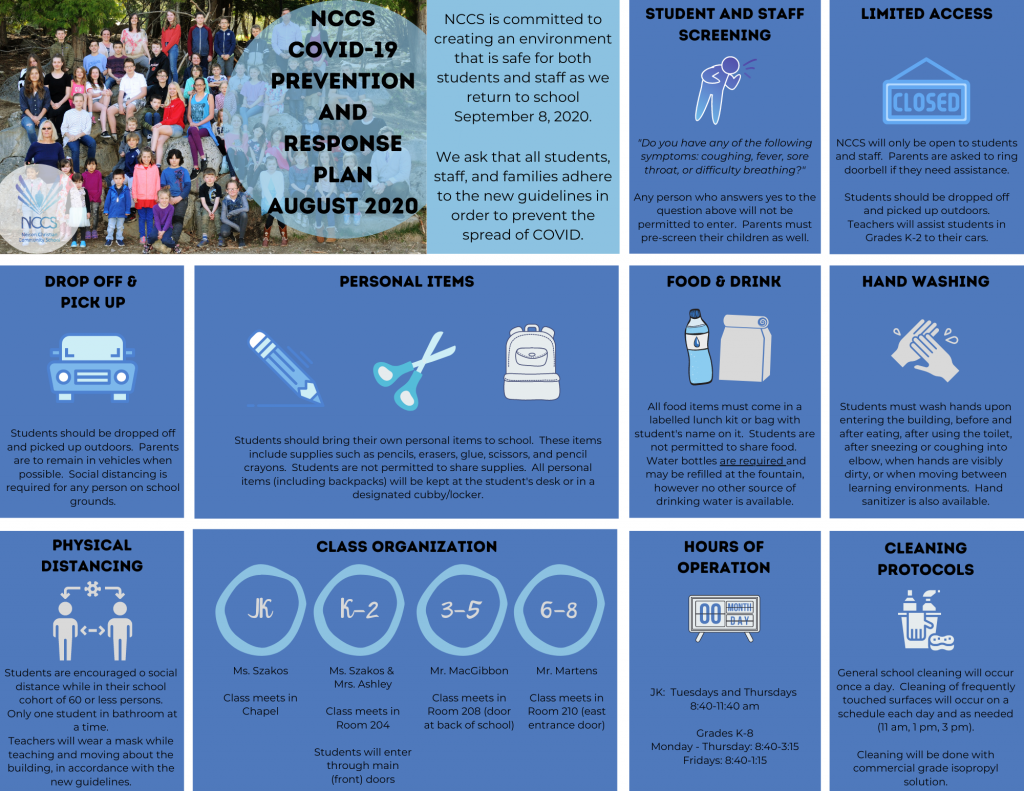 Nelson Christian Community School Health and Safety Plan
B.C. Ministry of Education Back to School Plan
Guide to mask wearing for schools in B.C.